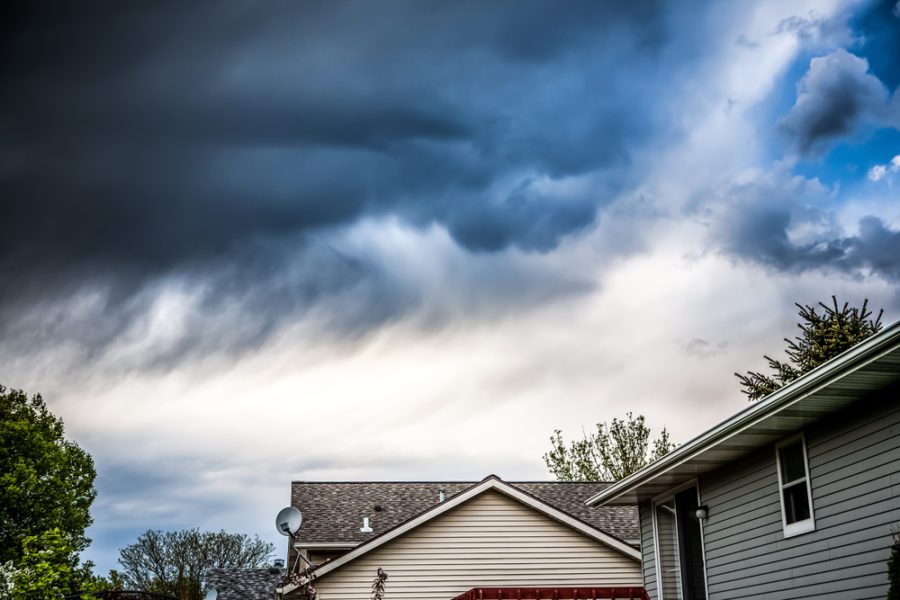 The summer season brings with it increased storm activity, including thunderstorms and hurricanes. When a storm is looming, the following are some of the steps you can take action to reduce the chance of a loss to your home or business:
Purchase flood insurance if needed and available
Have trees at risk of falling trimmed or cut down
Follow the weather forecast and sign up for local weather alerts if available
Tie down or put away loose objects
Have alternative means to charge your cell phones
If flooding is likely, relocate valuables and other key items to higher floors of your home or business
If sheltering in place, stay in an interior room, away from windows and doors
Stock up on non-perishable food items and bottled water
Locate flashlights and make sure you have a supply of batteries
Evacuate if necessary
When safe, evaluate any damages
Improvise repairs to prevent further damage, if safe to do so
If you have a business, ask your agent what types of storm damage are covered and which are not. For example, both the standard commercial property policy and the businessowners policy (BOP) in Pennsylvania do not cover power failure if caused off premises, such as power lines downed in a storm. Without a backup such as a generator, such a power outage could severely threaten your business.
This underscores the importance of having a storm preparedness plan specifically for your business:
Make sure all employees are aware of the plan
Run drills
Stock up on supplies:

Food and water
Flashlights
Radios
Generators for backup power

Install surge protectors
Inspect the building's structure and exterior, especially windows, doors, and gutters
Have trees at risk of falling trimmed or cut down
Tie down or put away items that could cause damage in high winds
Install surge protectors
Evaluate your insurance policy with your agent to ensure you have the right coverages
While your standard policy does not cover power failure if caused off premises, this can be added as an additional coverage. I would be happy to review your existing coverages to help you be better prepared for summer storms and other weather events.
Sources:
https://www.grangeinsurance.com/tips/quick-guide-to-protect-your-home-from-high-winds
https://www.grangeinsurance.com/tips/add-thunderstorm-prep-to-company-disaster-plan=
https://www.media.pa.gov/pages/insurance-details.aspx?newsid=478
https://www.ready.gov/power-outages