Helping you during the COVID-19 crisis.
With over 30 years of business experience, we are prepared to weather this storm.
A message from AIS Insurance Group, Inc.
Although the last few months have been challenging, we want you to know we remain committed to providing excellent service to all our clients.
With a well-planned Reopening Protocol in place, we are available from our offices in Malvern, PA or Kennett Square, PA.  We will continue conducting business by phone and email, however we are also now able to schedule in person appointments at your request with social distancing guidelines maintained for your safety.
We are here to assist you with your insurance needs so that you can focus on your family, work and businesses.  Please do not hesitate to call or email us.  For personal insurance, current clients can also report a claim and pay a bill through our  24/7 Client Portal.
AIS Insurance Group, Inc. is proud to support David's Drive and Triple Fresh in their work with  the Coatesville VA to provide nutritional meal options for at risk veterans during COVID-19.  Food and hygiene items are distributed by healthcare providers to at risk veterans in the community. AIS Insurance Group, Inc. has provided funding for this week's round.  Our goal is to help David's Drive continue their efforts for the duration.
Donate Today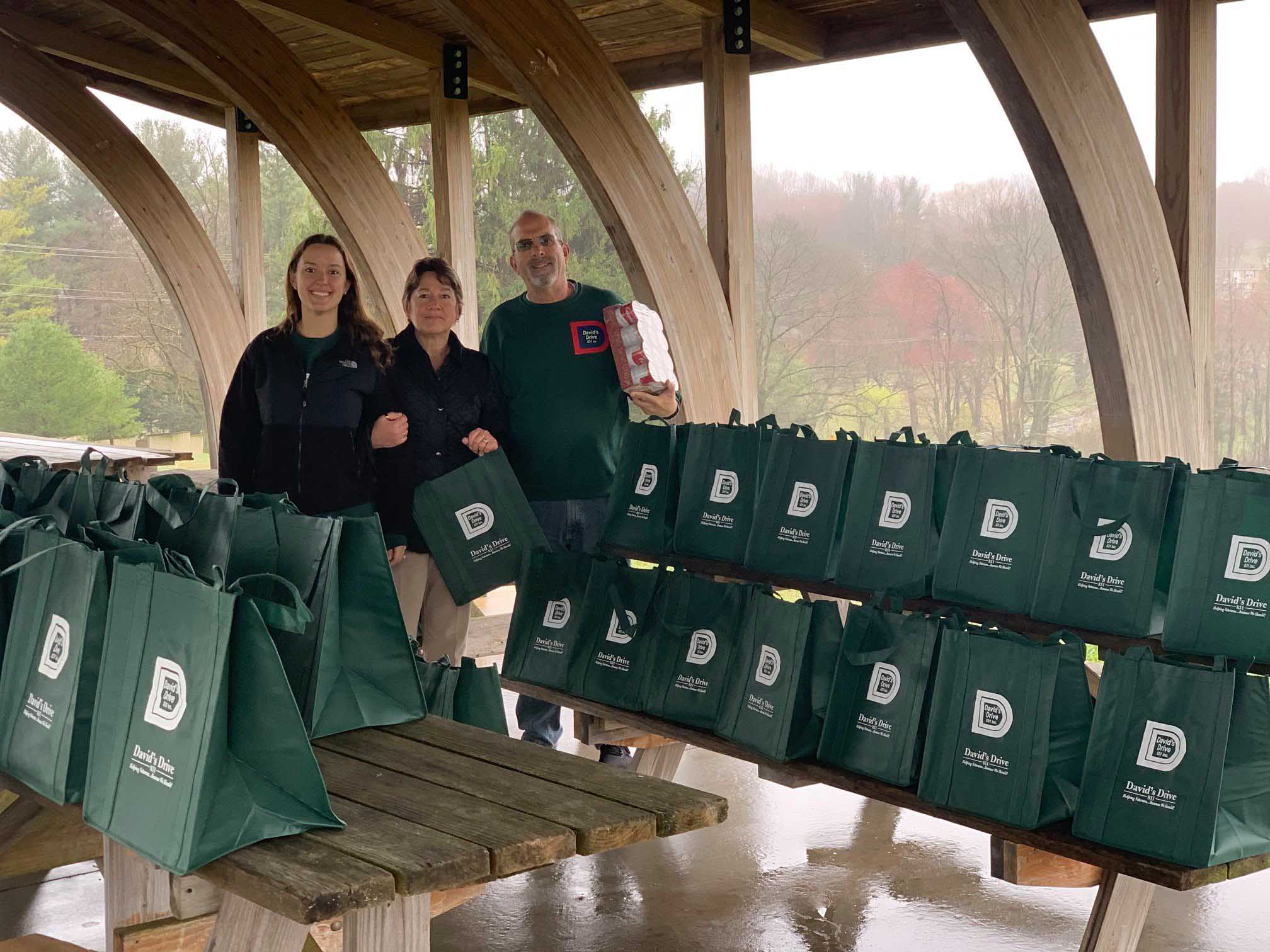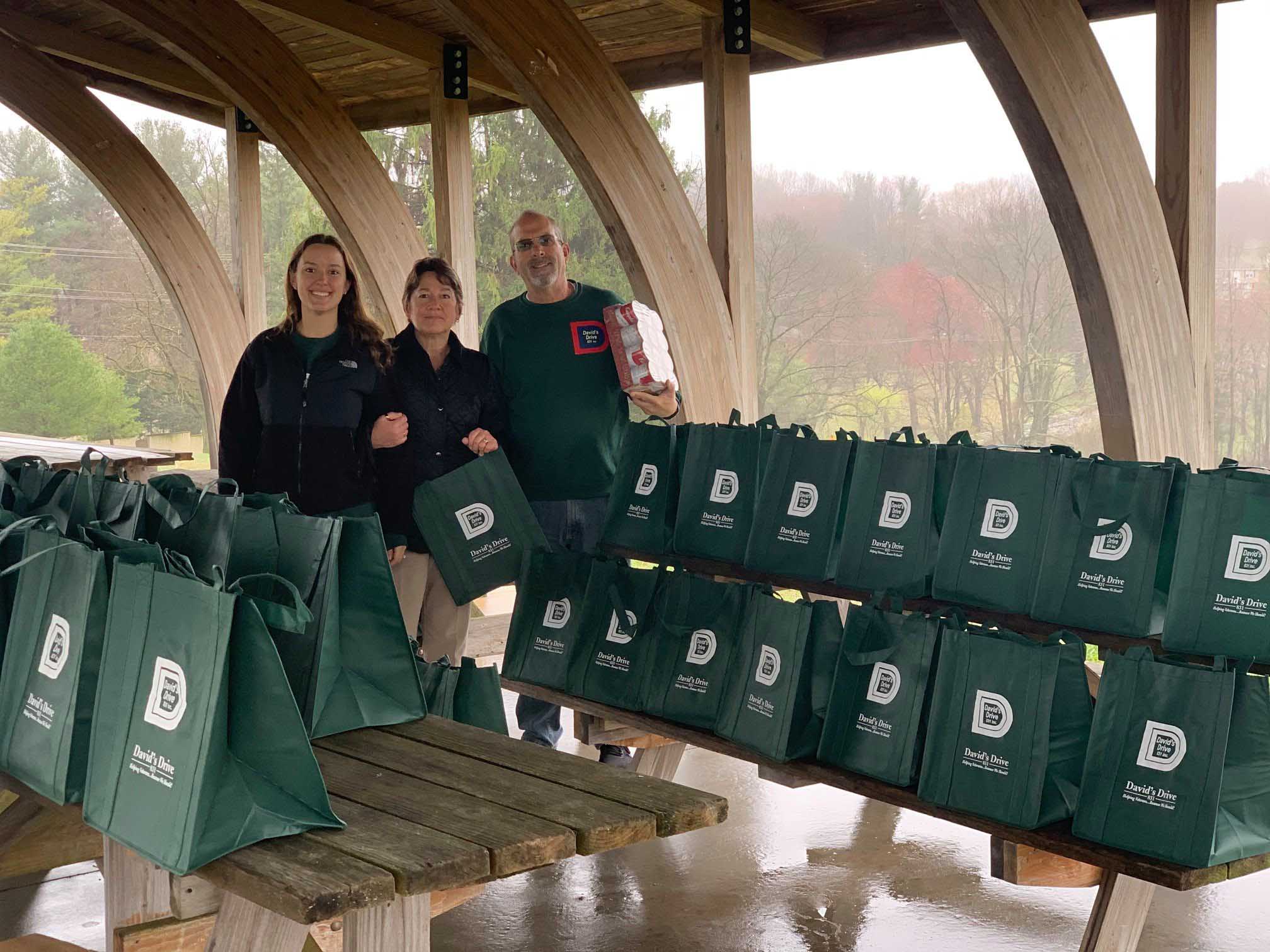 Insurance and COVID-19
With regard to maintaining your insurance coverage during the pandemic, insurers in Pennsylvania and other states have been asked by the government to help customers maintain insurance coverage with payment arrangements and extended grace periods.  State of PA Insurance Department Press Release.  This is applicable to both business and personal insurance.
Personal Insurance
Many people are experiencing changes in both work and lifestyle, such as working remotely and receiving or providing meal and grocery delivery.  This is a good time to review your auto insurance, homeowner's insurance, condo insurance or renter's insurance  and make coverage changes as needed.
Premium Payback for Personal Auto Insurance:  Many insurers have offered premium payback for personal auto insurance up to 25% of  your monthly premium for April and May.   The amounts are automatically reflected in your monthly statements and will apply even if you have delayed paying your premium.   We are staying tuned to see if this will be extended into the summer months.  To find out what your insurer has offered check their website.
Temporary Modification to Personal Auto Insurance for Delivery  – Personal auto polices typically exclude coverage if an individual has an accident while delivering goods or services in their own vehicle.  You can read more about this in our blog Rideshare Insurance for Uber and Lyft Drivers.  However, some insurers are offering a temporary modification to the delivery exclusion during the Coronavirus pandemic for the delivery of food, medical supplies and other essential items.  The modifications vary as some insurers are only offering the modification to employees of businesses, not to individuals who drive for a Transportation Network Company like GrubHub, UberEats or Doordash.  Employees using their own vehicles for delivery should check with their insurance company to find out  what if any modifications are being temporarily made for their personal auto coverage.
Read our Blog Making Auto Insurance Affordable During COVID-19
Business Insurance
We have received many questions about Business Interruption coverage.  Read our blog Business Interruption Coverage and Coronavirus to get more information on what is or is not covered related to COVID-19.  You may also want to review coverages like business auto and cyber liability insurance, if for example, you have additional workers delivering goods and/or employees accessing company information from home.  Key Man insurance is another consideration, to ensure continuity of your business.
For both personal and/or business insurance, you may need to adjust coverages,  save where possible and/or request flexible pay arrangements from your insurer.  We are here to help you, so please do not hesitate to ask for our assistance.
UPDATE – Premium Payback for BOP (Business Owner Policies):  Some insurers are now offering premium payback for your BOP premiums.  For example, Grange Insurance is offering 20% premium payback on BOP policies for April and May This is a new development we will be monitoring to see if more insurers join in.
COVID-19 Responses from our Insurance Partners
Managing your Workforce and Unemployment
Small Business Administration Paycheck Protection Program – If you want to keep your employees on the payroll, there is an important new opportunity provided through the CARES Act , which is the Coronavirus relief bill.   The Small Business Administration is providing forgiveable loans for businesses, including sole proprietors, other self-employed individuals and nonprofits with 500 employees or less to provide the necessary cashflow to maintain payroll for 8 weeks.  The amount of the loan can be up to 2.5 times your average payroll up to $10 million and can be used for payroll and other expenses like utilities.   If all employees, whether full time or part time, are kept on your payroll for 8 weeks, the SBA will forgive the portion of the loans used for payroll, rent, mortgage interest or utilities and you will only be required to pay the interest on the loan.
*It has been reported that some banks may only offer the Paycheck Protection program loan to existing business customers.  Check this link if you need to find a lender: SBA  100 Most Active SBA 7(a) Lenders
Read more here: Economic Innovation Group: Understanding the Paycheck Protection Program
Unfortunately some businesses have had to lay off employees due to Stay at Home Orders being issued in Pennsylvania, New Jersey and other states.  Businesses can encourage employees to apply for unemployment benefits as soon as possible.
Also the CARES Act has expanded unemployment benefits to include self-employed workers in many states.  So if your business utilizes self-employed workers, encourage them to apply for unemployment benefits as well.  Read more here.
For business owners who have part-time hours for laid off workers who are now collecting unemployment, they can earn up to 40% of their weekly benefit without losing any of their weekly benefit.  This is relevant for employers who bring employees back for limited hours.  It is the employee's responsibility to report any part time income to the state while collecting unemployment benefits.
Update:  Email Phishing Scams and Cyber Threats During COVID-19
With an unprecedented number of people now working remotely and an unprecedented upsurge in online ordering, cyber threats are on the rise during COVID-19.  We strongly recommend you review cyber liability coverage to ensure your business is appropriately protected.  Read our blog on Cyber Liability Insurance in 2020 and check out current resources below.